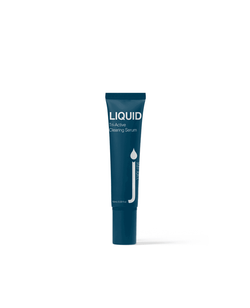 Skin Juice Liquid Blemish Clearing Serum
Liquid is a non-sensitising spot serum that helps fight breakouts and create a clear, healthy complexion.
- Unclogs pores, fights bacteria and reduces redness and inflammation.
- Experience clean and fresh aromas.


Ingredients:  
ALLANTOIN
A healing agent that helps calm skin and promote cellular renewal.
TOTAROL

An antibacterial mineral clinically proven to fight acne causing bacteria.
GREEN TEA

Antioxidant rich to protect the skin from damage.
MANDELIC ACID

Refines excess oil and provides a gentle pore exfoliation to dissolve oily blockages.
Why we love it: Liquid helps to unclog pores, fight bacteria and reduce redness and inflammation.
Suitable For:  All skin types - Pregnancy - Vegan