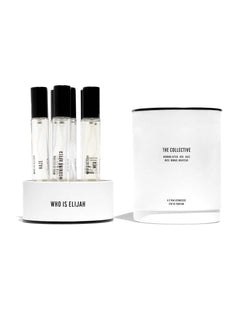 MEET THE COLLECTIVE

MORNING AFTER. HER. HAZE. MUSE. NOMAD. NIGHTCAP. 

All six of our creations housed in 10ml glass vials, packaged at a discounted price so that you can explore slowly. 
Please note, as the COLLECTIVE is a sample set.
 For a full list of ingredients please refer to each individual fragrance.